COSMELENE®, an active ingredient concentration similar to that of the fresh plant
Immediate and long-lasting drainer
COSMELENE® IVY drains blood and lymph capillaries by increasing microcirculation, with an immediate and lasting effect.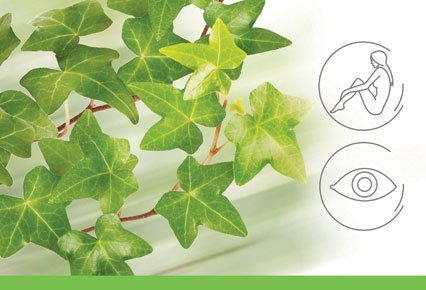 Titrated in hederacoside C, COSMELENE® IVY has a dual activity: a relaxing and vasodilating effect on the capillaries to improve microcirculation and drain passed fluid, as well as an anti-hyaluronidase effect to preserve the integrity of hyaluronic acid which regulates capillary permeability and protects tissues from oedema recurrence.
Microcirculation is increased, which encourages the swelling down of sensitive areas such as the eye contour (fights dark circles and bags), and alleviates oedemas and fat clusters.
• Eye contour, anti-dark circle care products
• Massage products, relaxing care products
• Anti-cellulitis products