Greentech 2021 innovation : CIRCALYS®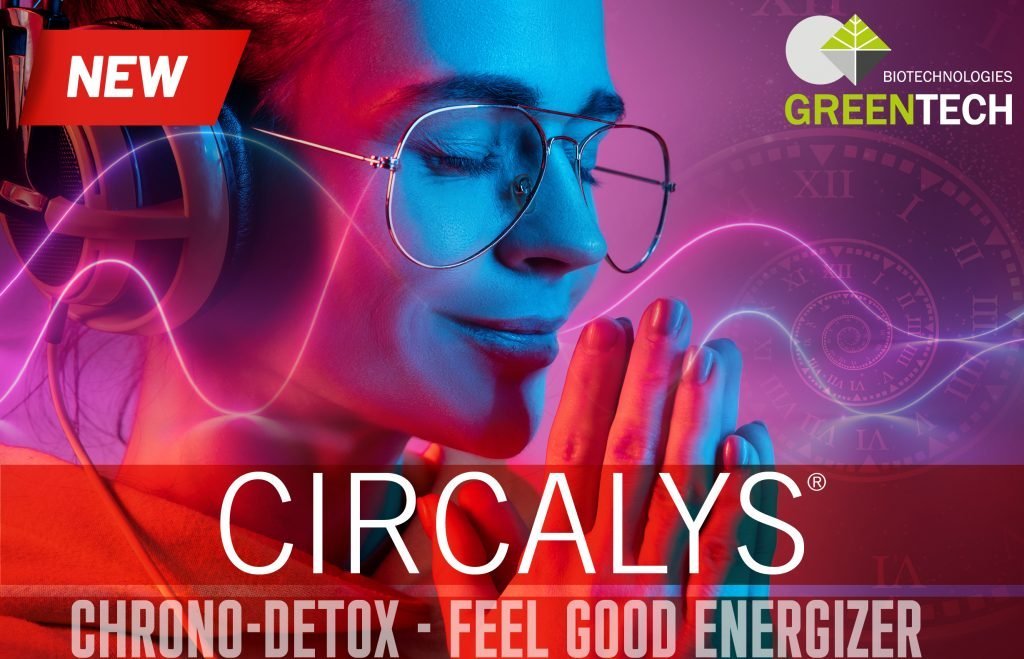 [NEW LAUNCH] We are pleased to present you our latest cosmetic innovation: CIRCALYS®, chrono-detox & feel good energizer.
By modulating clock genes and circadian modulators, and by boosting "Brain-Skin" axis pathways (like oxytocin), CIRCALYS® revitalizes skin. Tested on night/shift workers, CIRCALYS® is a feel-good energizer, significantly reducing the impacts on skin & mood of fatigue induced by modern lifestyles.
CIRCALYS® is a natural active ingredient titrated in andrographolide sourced from Green Chiretta (Andrographis paniculata), a major Ayurvedic detoxifying plant.
✅ China compliant
✅ COSMOS-approved
✅ Natural origin content (ISO 16126): 100%
Make your skin modern life-proof with CIRCALYS®!
Click here to see more