PHYTOBIOACTIVE, quintessence of Nature, maximum concentration of natural active ingredients
Youth strengthener for hair, nails and skin
Natural hydrolyzed keratin
Thanks to high bio-availability, HYDROLYZED KERATIN strengthens hair, nails and skin, and prevents their ageing.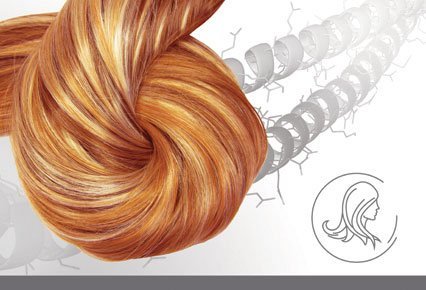 A triple novelty and superiority compared to other keratin products: the different proteins that make up the HYDROLYZED KERATIN are separated, with very specific activities; they are intact and therefore similar to native keratin; the activity of the cysteine is fully restored.
HYDROLYZED KERATIN maintains the health and youth of hair and nails and strengthens them: hair is shinier, less brittle, hair loss is slowed down, nails are more supple. HYDROLYZED KERATIN strengthens skin by protecting from free radicals, and softens it and makes it more supple.
• Complete range of hair care
• Strengthening care
• Nail care
• Anti-ageing care