Gentle exfoliator
Sponge gourd
At the heart of this gourd, highly resistant vegetable fibres intertwined in a dense network have remarkable exfoliating properties.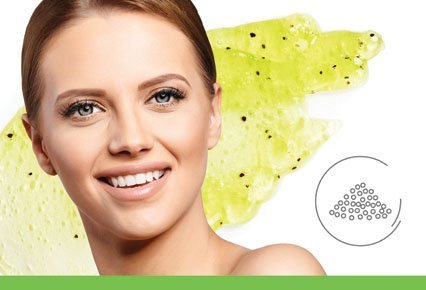 Ground into fine flakes, LUFFA is available in different particle sizes, with an array of natural colours obtained from plant extracts (orange, blueberry, raspberry, lemon, mint, forest green). It can be used in almost all cosmetics.
Dead cells and impurities disappear, the pores are cleansed and refined, the skin is very soft and radiant.
• Face and body exfoliating care and scrubs