PHYTOBIOACTIVE, quintessence of Nature, maximum concentration of natural active ingredients
Capture of the ephemeral biochemistry of active linden buds (freezing directly after sustainable hand-picking)
Expression of the active bud biochemistry
(unique highly filmogenic polysaccharides & free sugars)
Protection for dehydrated hair & scalp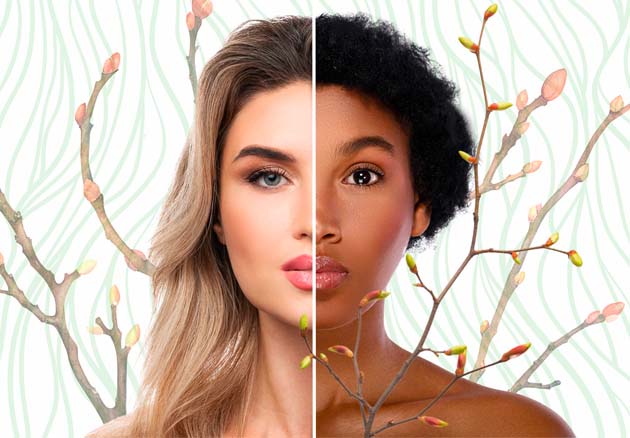 TILICINE® is sourced from organic linden Tilia tomentosa active buds, frozen just after sustainable hand-picking (in France) to preserve ephemeral bud biochemistry up to the moment of extraction.
TILICINE® is a COSMOS-certified* natural active ingredient based on the synergy of unique acetylated polysaccharides and free sugars, to protect and moisture hair ans skin.
(*also exists in non-organic COSMOS-approved version)
Linden buds are source of high molecular weight acetylated polysaccharides which have a high film-forming power, a natural alternative of protective synthetic polymers.
Tested ex vivo as a conditioner on Caucasian hair and African frizzy hair, TILICINE® has a visible sheathing effect on hair shaft: smoothed hair scales, protected hair. In vivo, used in shampoo, TILICINE® strongly increases hair moisturization and embellishes hair (more volume, more shine, less static electricity). Also tested in vivo on skin, TILICINE® has an immediate and long-term moisturizing effect after just one application. TILICINE® is the ideal "clean" natural protective solution for all types of dehydrated and fragile hair & scalp.
• Shampoo, Conditioner, 2-in-1 Shower gel
• Protective care for dehydrated and fragile hair/scalp
• Sheathing hair care product – Styling products