PHYTOBIOACTIVE, quintessence of Nature, maximum concentration of natural active ingredients
Anti-dark circles eye enhancer
Cedar bark, Cedrus Atlantica
CERNILYS® softens dark circles by acting on the genes that control the vascular system. It decongestions, calms, reduces hypervascularisation and pigmentation.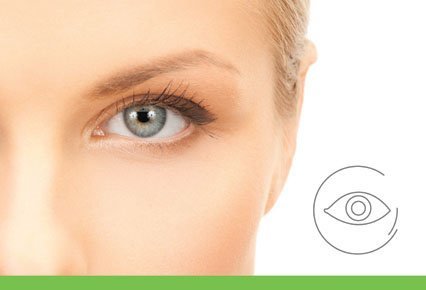 Rich in sugars and polyphenols, CERNILYS® has a triple action to intervene on all of the factors causing the dark circle: vasoconstriction (stimulates micro-circulation by increasing endothelin-1), inhibition of angiogenesis (activates a gene that limits new vessel formation to combat hypervascularisation), anti-oxidation and anti-inflammation.
The intensity of the circle colour, blue or red, reduces; circles swell down, the eyes become brighter. The eyes looking is fresher, more rested and younger.
• Dark circle concealing make-up
• Anti-dark circle care products