PHYTOBIOACTIVE, quintessence of Nature, maximum concentration of natural active ingredients
Slimming agent at the heart of the adipocytes
Polyglucuronic acid, obtained by a bacterial fermentation process, followed by a purification step
TIMILINE® significantly reduces hyperplasia and hypertrophy of adipose tissues thanks to a direct and localized action in the adipocyte itself.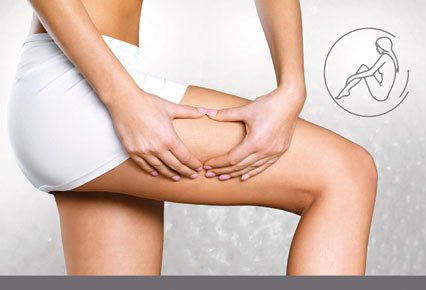 An innovative approach which acts on non hormone-sensitive lipases. TIMILINE® acts simultaneously on 4 very specific new targets: it reduces lipogenesis and therefore fat storage, it activates the ATGL (Adipose TriGlyeride Lipase) enzyme, which plays a major role in lipolysis, it promotes the transport of fatty acids towards peripheral tissues to be used as a source of energy, and finally it inhibits the differentiation of pre-adipocytes into mature adipocytes.
The skin is firmer, smoother, and free of the "orange peel" look of cellulite. The slimming effect gives resculpted body. At the face, oval contour is remodelled.
• Slimming, anti-cellulitis, anti-orange peel care products
• Re-sculpting and remodeling care products